It sounds like something every kid would want – a toy hauler. RV enthusiasts live the exact same way. Toy Haulers were designed so you can take your motorcycle, ATV, golf carts, etc…with you wherever you go.
Why Do They Call Them Toy Haulers?
As the name suggests, these RVs haul "toys". Toy haulers typically come equipped with large rear doors and open storage areas to allow easy access for whatever you wish to bring on your journey.
Floorplan
Below, check out an example floorplan from one of our Forest River Stealth Kings. You see how the large ramp door and cargo space enable you to fit in what you'd like while also allowing you to enjoy a king bed and small kitchen area.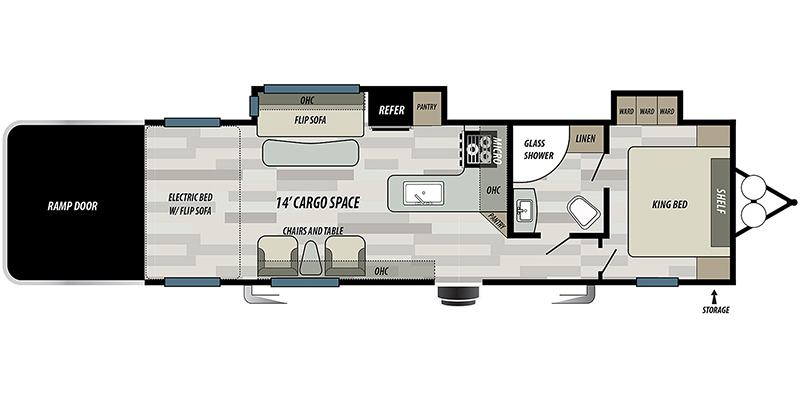 Travel trailer toy haulers and 5th wheel toy haulers available. The advantage to a travel trailer is that it's compatible with a standard RV trailer hitch, unlike the 5th wheel's which require a specific towing connection on your vehicle.
To start enjoying your toys wherever you go, check out our toy hauler inventory and let us know if you have any questions.